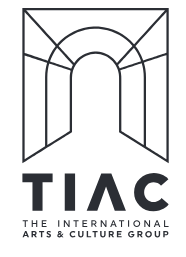 The International Arts & Culture Group (TIAC) is a community of professionals devoted to the arts.
TIAC champions, develops and invests in artistic and cultural programs that create and enrich artistic careers and educational opportunities.
The Art MBA was born thanks to TIAC's generous support.
You can learn more about their work here.

The world's first Art & Tech community with incubation support for artists and coders.
Innovations originate from external perspective or 'outside'. FutureHere aims to foster the Art & Tech community to connect Artists and Coders; to co-innovate through supported art & tech education, startup know-how, incubation framework and industry insiders' access to the best of both worlds.
You can learn more about their work here.

~
Are you looking to partner in a way that helps professional fine artists around the world?
Get in touch at info @ theartmba.com